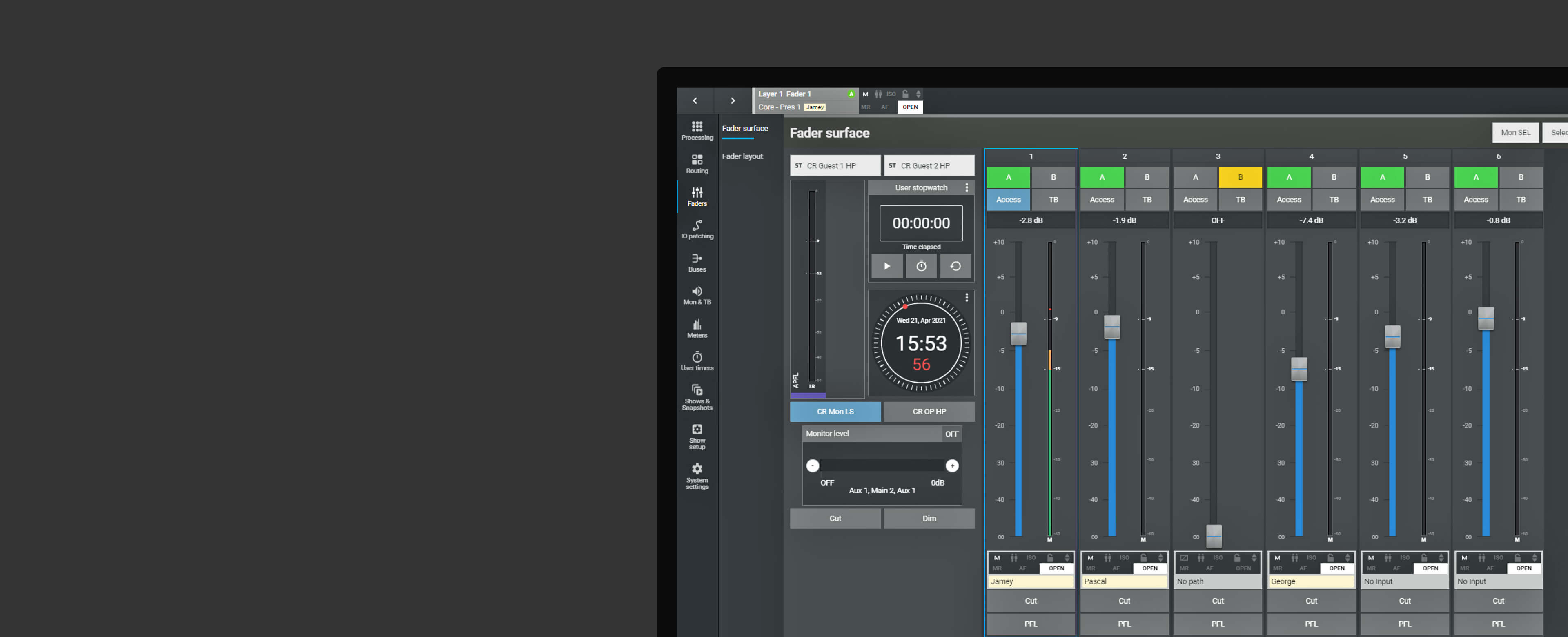 I started work on Calrec Assist sometime in 2015. Assist had a few goals—an HTML based remote control UI for Apollo, Artemis, and Summa; a laptop-based UI to allow offline console configuration; to provide a UI for the then unreleased RP-1 remote production engine; and to provide a web-based UI for future projects.
I led the initial workflow design, and modularised component approach that supported the initial versions of Calrec Assist. The brilliant Carla Castillo led the visual design.
With the careful forethought that the team and I put in, Calrec Assist became the basis for Calrec's next generation of products. For example, it's the main UI for Type-R.
Learn more at calrec.com